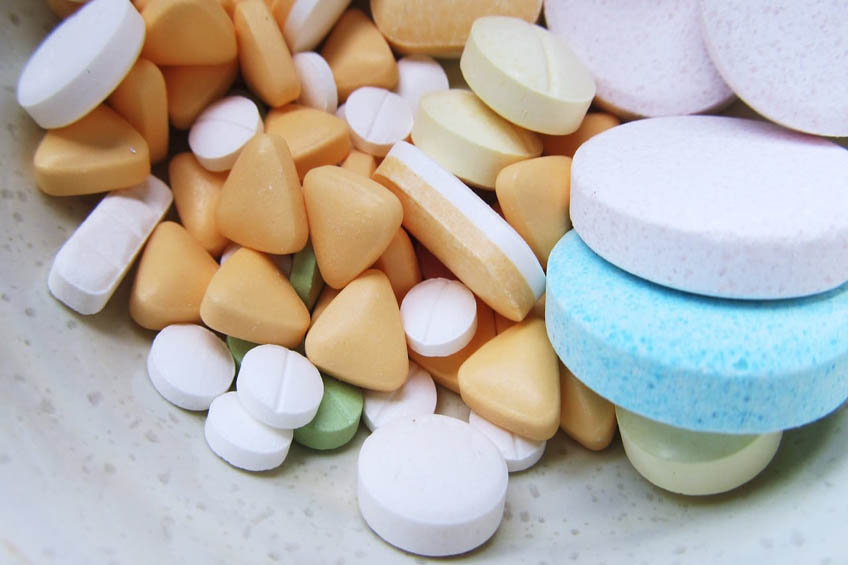 If you are planning a foreign holiday this year and suffer from an illness or  medical condition, there is a high probability you will be taking medicine abroad with you. A recent health survey for England showed that 48% of the population are taking some sort of prescription medicine.
Taking Medication Abroad - Why it's important
Entering into a country with prohibited medicines, has been a hot topic with the media for the last few years, thanks to several high profile cases. There is a growing concern for Brits getting into trouble abroad, as lower cost flights means more people flying further. Increasingly popular long haul routes, are Asian and Middle Eastern countries, where the laws differ wildly to what we are used to at home.
Government concerns are for tourists who unwittingly enter a country, with banned substances that maybe freely available in the UK, and as a result end up in jail.
In 2017 official figures showed that the Foreign Office dealt with 22,000 consular cases. Over 4,000 of which were because of an arrest or detention.
We have read many of the same comments posted in various forums, responding to valid questions about taking medication on holiday. Most replies are along the lines of " I have been travelling to such and such country for years, its not a problem carrying medicines without a prescription or note from my GP, I have never ever had my bags searched".
Not having your bags searched means you have been lucky enough to avoid the problem and I am sure this holds true for the majority of travellers. Given that thousands of travellers carry personal medication across borders every day, there appear to be a low number of cases where travellers actually encounter problems.
Don't end up being one of the unlucky minority, play it safe, follow the recommendations and stay on the right side of the law. The checklist below offers general advice about taking your medicines abroad. For specific rules and regulations scroll down the page and choose the country you are visiting.
Travelling with Medicines Checklist
Make an appointment with your doctor well in advance of your trip, to discuss your medication and arrange for a doctors letter.
Pack all medicines in your hand luggage or carry on bag.
Make sure all medicines are in their original packaging, clearly marked with your name, the name of the medicine and the dosage.
Only take enough medicines to cover your trip and a maximum of 30 days supply.
Make sure you have a copy of all your prescriptions, or a letter from your GP, listing your illness and which medicines have been prescribed. If you can, arrange for the letter to be translated into the language of the country you are visiting.
The International Narcotics Control board also provides useful assistance.
Take out comprehensive Travel Insurance that will cover the replacement of lost medicines.
Any medical conditions must be declared to your Travel Insurer prior to taking out travel insurance. Many companies will allow you to complete an online questionnaire and underwrite the conditions at the point of sale.
Travelling outside the UK for more than three months
If you are leaving the United Kingdom and travelling abroad for more than three months (for example on a gap year or working holiday) and require more than a three months supply of medicine, you will need to apply to the Home Office drugs and Firearms licensing unit, for an export licence.
If your medicine is likely to run out whilst you are abroad, you will need to carry a doctors prescription with you and check with the country you are visiting, that they are able to supply the medicine you need. Sometimes the medicine is known by a different name, so it make sense to find out before you leave.
The application form can be found here and you should apply at least ten days before you travel.
Can I take prescription drugs on a flight out of the UK?
You are allowed to carry more than 100ml of essential medicines (tablets and capsules), syringes, inhalers, cooling gel packs and medical equipment in your hand luggage, out of the UK, provided they are supported by a doctors letter, or copy of your prescription. Check below for the country you are visiting.
Can I take liquid medicine on a plane out of the UK?
You can take liquid containers larger than 100ml in your hand luggage through security, out of the UK, if they are for essential medical purpose, including liquid dietary foodstuffs and inhalers, but you will need supporting documentation from your doctor. Check below for the country you are visiting.
Can you put medicine in your checked luggage?
It is recommended that you take all medicines in your carry on luggage in case your checked baggage is lost.
Can you take vitamins in your hand luggage?
As long as they don't contain any substances that are banned in the UK or the destination country you are visiting.
DISCLAIMER; Whilst the information in this article has been carefully researched and deemed to be accurate, legislation changes regularly and consumers should carry out their own checks and if unsure contact the embassy of the country direct for specific information.
What Medications Can I take abroad in 2018?
Understandably, holidaymakers who require prescription medicine, may be concerned about taking controlled drugs abroad. However this needn't be the case. Our latest guide describes the rules and regulations for taking prescribed medicines out of the United Kingdom and into foreign countries in 2018. Click on your destination country below for more information.
As discussed it is essential that you purchase a high quality travel insurance policy, preferably at the same time as you book your holiday or trip abroad. To assist you in your search for travel insurance, here is a list of some of the Travel Insurers, we have recently reviewed.