Over the years, there have been dramatic changes, from the way the Insurance Industry is regulated, to the way in which Insurance is sold.
For many years prior to the invention of the internet, insurance rates were calculated manually and sold to customers by Insurance Brokers, face to face, or over the phone. Premiums were worked out using a rate book and latterly using a simple computer program. Application forms had to be manually written out, photocopied and posted to the Insurance Company, before cover would be granted. It was a slow process, but as a broker you really earned your commission. The customer benefited from your expertise and knowledge of the market.
The advent of the internet has totally changed how we buy Insurance. It is now possible to obtain a quotation online in a matter of minutes if not seconds for most types of Insurance.
The ease with which you can obtain online insurance is however a cause for concern, as insurance has not become any less complicated. The basic principles of insurance still apply today as they did over a century ago. How have consumers suddenly become total experts in the field of insurance?
There is a real danger of purchasing a policy that isn't suitable and may not "pay out" in the event of a claim and the way insurance is sold online, absolves insurers of any liability regarding recommendation of a policy. Customers are fully responsible for their own decisions and must live with the consequences of making the wrong choice.
How did ThatsInsurance happen?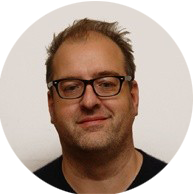 Jonathan Upton an insurance expert, who for many years ran his own insurance brokerage, was conducting research into how consumers purchased Insurance online.
His conclusion was, that although there were varied routes to market, none offered consumers an exhaustive list of products to choose from or independent expert advice to help with the choice. He found a lack of expertise to assist novices in identifying suitable insurance products, especially the ones offering the best value for money, with superior features and benefits.
With the help of colleagues, Jonathan set about designing a website that rectified the issues he found and ThatsInsurance.com was born.
He commented "Many customer complaints are about lack of cover, a specific term or condition, they weren't aware of, or receiving a lower claim settlement because of a high excess or co-insurance clause, when these are clearly stated in the policy. If customers could have important exclusions, or terms and conditions pointed out to them in an easy to read format, I believe countless complaints could be alleviated.
I understand insurance can be complicated and I wanted to create a single website which consumers could visit and have their insurance choices validated by someone with no incentive, other than to provide an independent voice".