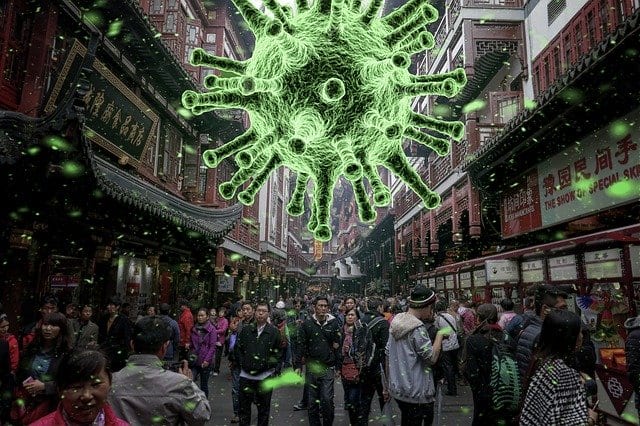 Whilst not yet categorized as a pandemic, the Coronavirus is the latest issue to cause concern for travellers and have them urgently reaching for their travel insurance policies.
Public Health England has advised any traveller returning from nine Asian countries to avoid contact with others, if they show defined symptoms.
Public Health England Coronavirus
As well as China the list includes Thailand, Taiwan, Japan, Hong Kong, Macau, Malaysia, Singapore and South Korea.
So how does this affect travellers who have booked trips to these countries and what are your rights?
Travel to China
The Foreign & Commonwealth Office has advised against all but essential travel to mainland China and all travel to the province of Hubei, the epicenter of the virus. Most Travel Insurers rely on the advice of the Foreign Office to determine which claims for cancellation of a trip are valid.
1. If you travel to any destination against the advice of the Government, your travel insurance is more than likely to be invalidated and you won't be able to make any claims.
2. If the advice is against "all but essential travel", it is important to check with your specific Insurer. It is doubtful that an Insurer will deem a holiday "essential" thus making any policy invalid if you decided to travel.
If you wish to make alternative travel plans, then it's possible your insurance can be transferred to your new destination, but again the advice is to check with your travel insurer.
I am travelling to China and need to cancel my holiday am I covered?
At the moment China is the only country that travel is advised against by the Government. The key to cancellation claims is the date the Foreign Office started warning consumers about travel to China.
Insurers will cover cancellations from that point (provided the insurance was booked prior to the outbreak).
The first port of call would be your travel agent or tour operator, to see if you are able to re-book to a different destination or obtain a refund. If you are unable to obtain a full or even partial refund, then you should contact your Insurer to make a claim.
Bear in mind that some Insurers will allow you to claim if you were due to travel within the next 28 days, other companies will only allow a claim within 48 hours of the planned departure (this in case the Foreign Office advice changes to allow the trip).
I am already abroad and the Government advice is to return home, will my travel insurer cover any additional costs I incur in getting back to the UK?
In this scenario you should first contact your airline to find out what plans they have in place. In some circumstances your travel insurance may cover out of pocket losses such as additional accommodation whilst you are waiting to be repatriated
What about cancelling my travel to other countries?
At the moment China is the only country mentioned by the foreign office, so if you wish to cancel your trip to any other destination, or return home early (Even those destinations mentioned by Public Health England) because you are worried about the Coronavirus, it is unlikely that your travel insurance will cover any losses.
Simply wanting to return home, or not to travel because you are worried is not covered under a travel insurance policy.
In all cases we recommend keeping up to date with the latest information from the foreign office China Coronavirus latest travel advice