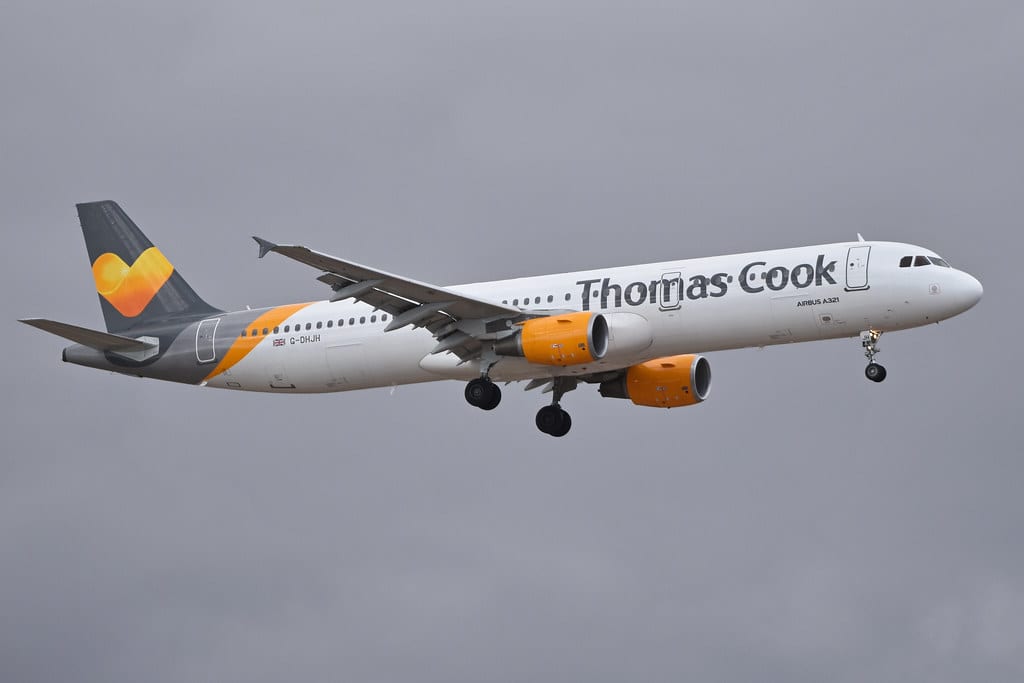 The collapse today of Thomas Cook has left hundreds of thousands of tourists stranded around the world and put over twenty two thousand jobs at risk, including nearly nine thousand in the UK.
Thomas Cook was founded in 1841 by Thomas Cook a cabinet maker, organizing trips to Europe and the United States. The company was nationalized in 1948 along with the railways. It was de-nationalized in 1972 and acquired by a consortium of Trust House Forte, Midland Bank and the Automobile Association.
Thomas Cook was purchased in 1992 by Westdeutsche Landesbank a German Bank before selling on to another German company C&N Touristic AG, changing the companies name to Thomas Cook AG.
Sadly the company had been in trouble for some time with warnings from business analysts back in 2018 and publicized losses of £1.5 Billion in May 2019.
The administration of Thomas Cook overtakes the Collapse of Monarch Airlines as the UK's biggest peacetime repatriation. The Civil Aviation Authority is leading a rescue operation to ensure the safe and timely return of around 150,000 stranded British citizens. According to the BBC on 23 September 2019, the CAA chartered about 45 aeroplanes from various airlines, including EasyJet and Virgin Atlantic. Insurance companies will take charge of customers from Germany, one of the former company's biggest markets.
What are your rights?
If you booked a package holiday through Thomas Cook, you are covered by the ATOL Scheme. ATOL will pay for your accommodation, although you may be moved to a different hotel.
ATOL will also arrange for flights home.
If you have booked a package holiday, but not yet travelled, your holiday will be cancelled and you will receive a refund also via the ATOL scheme.
If you have booked a flight only deal, you will be able to apply for a refund via your credit or debit card company (provided the amount is more than £100). You should also check with your travel insurer to see if you have cover for End Supplier Failure.
For more information go to https://thomascook.caa.co.uk/