Do you need Travel Cover?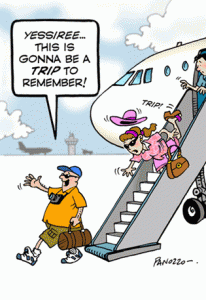 If you are travelling abroad for any period of time, then some sort of cover is probably essential even if it is the cheapest travel insurance. There are experienced travellers who fly all over the world on a regular basis and have never purchased any type of policy in their lives.One particular customer, lived in China and flew all over the world. He had plenty of mishaps, had cancelled flights, got stuck in Amman when war broke out, had all his documents and money stolen in Rome. He was imprisoned in Algiers for staying in a hotel with a woman to whom he wasn't married. He happened to be in Kabul when the Soviets invaded, and managed to drive from Tehran to Italy without any insurance on the vehicle.
He puts these incidents down to experience and reckons he has saved a fortune on the money he would have spent on insurance.Whilst the cancelled flights and the loss of some money, passports etc was an inconvenience, he was lucky enough never to have had an illness or injury, which in some countries can cost a small fortune to treat.
If holiday cancellation or loss of baggage doesn't bother you , then looking for a policy that just covers medical insurance may be the way to go.
It is also worth thinking about the trip itself, how long it is and in what part of the world, before rushing out to buy a policy. You can search for the best policies here.
Travelling to Europe What cover is available?
Using a long weekend in a European country like France or Italy as an example. What is the worst that can happen. As long as you have a European Health Insurance Card, (see below) confirming you are a citizen of a European Economic Area, you are entitled to medical treatment.
Any other problems, train cancellation, lost baggage would be an inconvenience but not a financial disaster, so you need to way up the pro's and cons before deciding whether insurance is right in all cases.
The EHIC (European Health Insurance Card)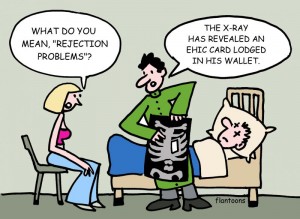 For those of you old enough to remember it was an E111 form from the post office that you had to complete every time you took a trip to Europe. This was replaced by the European Health Insurance Card in 2006.
The EHIC entitles you to healthcare in whatever European Economic Area you are in (including Switzerland).
Sometimes the healthcare is free, but mostly at a reduced cost. Each country does things slightly differently, but for example in France the French Health Service, require you to pay first and then claim the money back.
The standard cost to visit a GP in France is 23 euros. A hospital bed costs 18 euros a day and then of course there will be any medical bills on top.The EHIC entitles you to a refund of approximately 70% of costs although this varies between 35% and 65% on actual medicines. The EHIC also covers treatment of pre existing medical conditions and that includes maternity care, as long as you are not going abroad to actually give birth!!
Although there are lots of websites providing forms to obtain an EHIC card, most charge a fee.
The EHIC card is free of charge and can actually be obtained by clicking here
The site provides all the information you need, for example every member of your family will need their own card. Each card remains valid for five years and can be easily renewed.
The NHS website advises the following:
"The card is not an alternative to travel insurance. It will not cover any private medical healthcare or costs, such as mountain rescue in ski resorts, being flown back to the UK, or lost or stolen property. Therefore, it is important to have both an EHIC and a valid private travel policy. Some insurers now insist you hold an EHIC and many will waive the excess if you have one." You may be able to organize cheap holiday insurance by combining the EHIC and a travel policy.