Travel Insurance Checklist
Are you covered?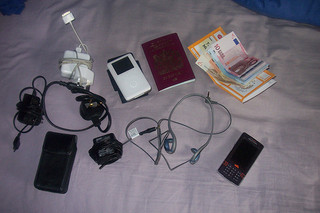 Once you have booked your holiday, you should immediately be thinking about booking your travel insurance. Normally booking travel cover with your holiday provider can be more expensive than if you shop around. Especially as there are literally hundreds of policies available that can be purchased online. Have all your facts together before you go ahead and buy insurance. The reason for this, is that it will effect the type of policy you buy and save you time looking at the wrong policies.
Travel Insurance Checklist
Have your holiday dates with you so you know the length of trip you need to book
Think about whether you are planning any additional trips throughout the year and if so get competing quotes for an annual policy
The number of persons in your party
The ages of the people travelling
The destination of your holiday
What type of activities do you plan to do whilst on holiday?
How many children are travelling and their ages (Do you qualify for a family travel insurance policy?)
Does any member of your party have pre-existing medical conditions?
If there are members of your party that have pre-existing medical conditions do you have all the relevant information to hand?
Check the terms and conditions on the personal possessions section of your household insurance policy. Does it provide better cover for your possessions abroad and can you save money by excluding this section under the travel insurance policy?
Do you plan to carry out any business whilst you are on holiday?
Can you afford to pay a higher excess thereby reducing your premium?
Do you need to hire any specific equipment to take away with you?