Making a Travel Insurance Complaint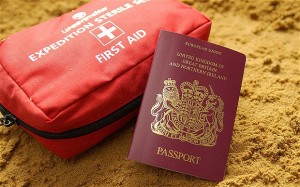 The vast majority you will never ever have to claim off a travel insurance or any other policy and so will never have to worry about complaining if something goes wrong, but what happens if you need to make a travel insurance complaint? The Travel Insurance market was worth about £710 Million in 2012 and expected to grow to over £850 million by 2016 (source datamonitoring.com) Over 51% of policies are purchased online and because there is no Insurer contact during the purchase process, this has led to an increase in complaints. In fact complaints about travel cover have risen by 11% since 2008 (source datamonitoring.com)
This is what the
financial ombudsman
has to say about travel policies
"Travel policies are far from straightforward – as they cover a wider range of risks than any other type of insurance. There are many types of cover provided – and it is common to see other "optional extras" as well, such as winter sports cover."
"For many customers, travel insurance may be the most complex financial product they purchase during the year. But it is often seen as just an "add-on" to a holiday."
Some policyholders expect their policy to cover every and any eventuality. In reality travel policies have lots of terms and conditions and exclusions. Reading your policy documents carefully, including any additional terms and conditions is vital.
If you have tried to make a claim and it has been turned down, the first point of contact is the Insurance Companies claims department. Put your complaint in writing and address it to the claims manager. State your case and why you think the claim should be paid.The Insurer will then start the complaints procedure. Under the complaints procedure the Insurance Company have eight weeks to respond to your complaint. If they still refuse to settle the claim, the last option (apart from suing them yourself) is to contact the
financial ombudsman
They will ask you to complete a complaint form and investigate the complaint themselves, ultimately making a ruling, which the Insurance Company must adhere to. If you do not feel confident enough to approach the Insurance Company yourself, then you can contact the Financial Ombudsman and they will contact the Insurer on your behalf.
This is an excerpt from the ombudsmans website about complaints
When we look at complaints about travel insurance, we take into account:
the relevant policy wording;
the relevant law;
any regulations that applied at the time in question; and
any industry codes of conduct in force at the time in question.
We also review any other relevant evidence, which could include:
medical reports;
police reports;
"property irregularity" reports; and
claim forms.
When the complaint is about policy exclusions or limitations, we take into account any advice the seller of the policy may have provided – and whether there is evidence that unusual or significant exclusions or limitations were drawn to the customer's attention. The Ombudsman deals with hundreds of claims each year and very often publishes guidance for specific claims. For example the volcanic ash cloud. The Ombudsman received over 700 complaints from consumers and as a result made a ruling in favour of consumers. This was challenged in court, but ultimately the ombudsman won and consumers claims were paid. To assist you in making a complaint, it is important that you provide as much information as possible, regarding dates, and events and any material evidence in the form of receipts to assist you. Visit the Financial Ombudsman's website as they have a lot of information and case studies and you may well find that a similar complaint to yours has already been dealt with.