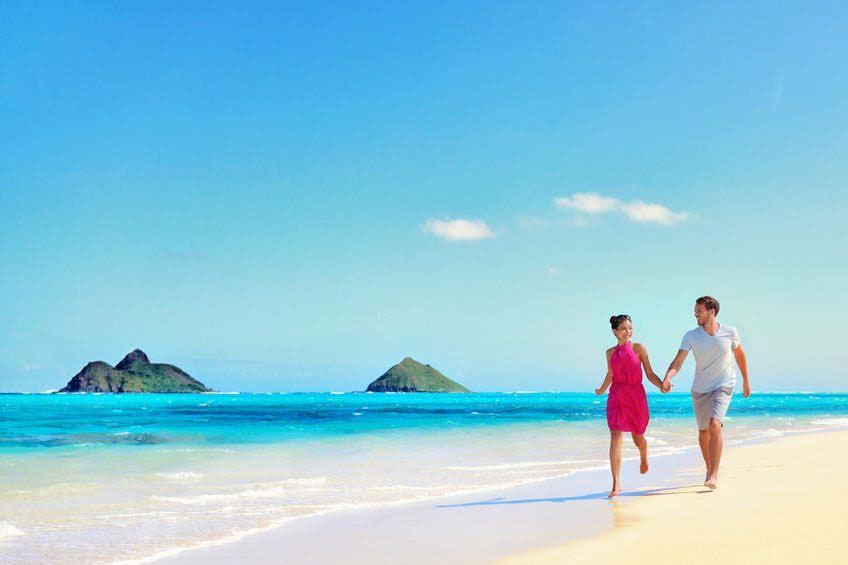 Firstly best is not the right word to describe the process of choosing travel insurance, because the best policy for one person might be the worst for another.
Secondly it is difficult to provide a specific answer to this question, because each individual's circumstances will be different.
A better term to use would be the "Most Suitable"
A person's age and medical condition, the cost, type and duration of the trip abroad, the number of travellers, the frequency of travel and the types of activities planned, are all important factors in deciding on the most suitable travel insurance.
What we are able to do, is help you narrow down your search to find the most suitable cover. We do this by reviewing and rating each policy, the levels of cover they provide, the quality of customer service and how much each policy costs.
Levels of Travel Insurance Cover
Five star policies offer the highest levels of cover and may be essential if you are taking a three week trip to the United States. A a three or four star policy may be entirely adequate if you are only taking a short weekend break to Europe.
What Travel cover will I need?
As mentioned above this will depend on a variety of factors such as;
Emergency Medical Expenses
If you are travelling to Europe for a short weekend break, then you should choose a policy with at least £5 Million of Emergency medical expenses cover. If you are travelling further, or for a longer period of time choose £10 Million plus.
It's true that these limits are never likely to be reached, but as the majority of travel insurers offer these levels as standard, it doesn't hurt to choose one.
Many Insurers also provide compensation if you have to stay in hospital. Look out for companies that offer this benefit as standard.
Cancellation
If you are on a last minute short weekend break that only costs a few hundred pounds, then high levels of cancellation cover may not be a priority. However cancellation insurance would become important to someone embarking on a 6 month round the world cruise.
Losing a few hundred pounds over a cancelled break doesn't compare to writing off tens of thousands on the trip of a lifetime, because you are unable to go.
Travel Delay
If your trip is only for a couple of days, compensation for travel delay may not be able to replace the lost time it can replace the finances to allow you the opportunity to book another trip at a later date. Compensation varies from between £100 to £1,000 for a delay of more than 12 hours.
Missed Departure
If your trip involves internal flights or boarding a ship, then missed departure can end up costing thousands in additional flights and accommodation.
This is especially true if you miss the embark slot for a cruise, costing you thousands in additional costs to travel to the next port to make sure you can still board.
Baggage and Baggage Delay
There has been a recent trend in the rise of short weekend breaks. With low cost no frills airlines charging extra for suitcases, many travellers depart with only the minimum of hand luggage and therefore high levels of baggage cover may not be a priority.
However the majority of us will still travel with a mobile phone, i-pad or tablet, but many policies don't automatically cover these items, so look for one that does, or at least provides the option to add these items.
If you are planning on a long trip or a Cruise where you are expected to wear formal attire, a policy with a higher level of baggage cover will be required.
Remember many home insurance policies will provide worldwide possessions cover that are normally settled on a new for old basis.
If you are already covered, you save money on your travel policy by excluding this section.
End Supplier Failure
We have seen several travel related companies especially airlines go into receivership, without any warning and where once this cover was seen as a luxury add on, it is now in our opinion essential cover
This is especially true if you are not booking flights and accommodation as part of a package. Many travel companies now offer it as standard, so make sure you check your policy.
Travel Disruption and Catastrophe cover
Similar to End Supplier Failure, Travel disruption and catastrophe cover was seen as a luxury add on and adverse weather or catastrophes were rare events.
Climate changes appear to be occurring on a more regular basis. So if you are flying to a destination that are prone to such events, look for a policy that covers this.
Price
Of course price shouldn't be ignored as it is an important factor when it comes to choosing Holiday Insurance. You may find a policy with levels of cover that are the best in the market, but it makes little economic sense choosing a fully loaded five star rated policy, if it costs five times more than the next best.
Customer Service
Customer service is an important factor. Unfortunately with Insurance, you only find out how good a company is when it comes to making a claim.
Journalists love to portray Insurance Companies as con men who take your money and never pay out claims. Whilst I have seen some ludicrous claims decisions, they are few and far between. In 2018 travel insurers paid out over £1 Million per day in claims.
Customers will leave a bad review, if they feel aggrieved, whereas many don't bother if the service has been acceptable, even if it was excellent.
We do take into account customer reviews, but use them with a pinch of salt.
The quality of  information provided on the website, how easy it is to get a quote and the process for contacting the company and making a claim, should also be taken into account.
Our Advice
Think carefully about where you are going and what levels of cover you may need, use our independent search tool to compare ratings, cover and prices to find the most suitable travel insurance for you.