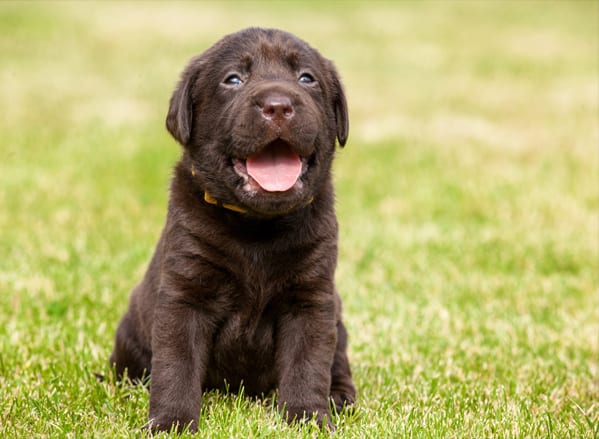 Prior to Brexit, the UK enjoyed reciprocal arrangements under the
Government's "PETS" scheme
that allowed you to travel with your pets to any European Union country, (or non EU country that accepted a valid UK issued pet passport), without the need for a period of compulsory quarantine. The scheme applies to Dogs Cats, Ferrets and even Rabbits.
To comply with the scheme, your pet must be;
Microchipped.
Be in possession of a valid pet passport.
Vaccinated against rabies vaccination including any required boosters at least 21 days before travel
Treated for tapeworm between 24 hours and 5 days before entering another country and your final destination is Finland, Ireland, Malta or Norway (If you are travelling direct to those countries from the UK this does not apply).
You can get a passport from any vet that is authorised to issue them and you are able to travel this way to any EU country with up to five pets.
If you are travelling to a non EU country you will need to get an export health certificate
Pet Holiday Check List:
Make sure your accommodation has everything your pet needs, including bedding, drinking and eating bowl and an emergency contact for a vet and 'out of hours' service.
Take your pet for a pre travel check up with your vet to ensure your pet is healthy and safe to travel.
If your pet requires medication and or specialist food, take this with you.
Ensure vaccinations, flea and worm treatments are up-to-date.
Your pet should wear a collar with an identity tag with your name, holiday address and contact details, so if they get lost you can be reunited as quickly as possible.
Make sure your pet insurance policy covers your pet whilst abroad.
Taking your pet abroad
Holidays are an amazing way to spend time with your pet, but not all pets will like the change and may not have as much fun as you will. Think about things like their age and health before booking as sometimes it may be a better idea to have someone look after your pet whilst you're away. Check with your vet to make sure that your pet is fit and healthy to travel and can keep up with the sorts of activities you'll be doing away.
It is important that you check the weather, certain breeds can cope with hot weather better than others and will need to be protected from getting heat stroke.
Ask your accommodation provider what the facilities offer for pets, so you know what items you may or may not need to take.
Do your research in advance and look for local pet-friendly activities and places like pubs, cafes.
Take a familiar smelling toy or blanket, so your pet feels at home.
BREXIT UPDATE 3rd November 2020
Great Britain (England, Scotland and Wales) will become a third country from 1 January 2021. The UK government has applied to the European Commission to be listed under the EU Pet Travel Scheme.
The Scheme has 3 categorisations of third country:
unlisted
Part 1 listed
Part 2 listed
Pet travel requirements will change depending on what category Great Britain becomes on 1 January 2021.
To make sure your pet is able to travel from Great Britain to the EU from 1 January 2021, you should contact your vet at least 4 months before travelling to get the latest advice.
If the UK does receive Part 1 or 2 listed status, some of these requirements will no longer apply and this guidance will be updated.
If Great Britain becomes an unlisted country, a current EU pet passport issued in the UK will not be valid for travel to the EU from 1 January 2021.
*BREXIT UPDATE 17th December 2020*
On the 16th December the European Commission granted the United Kingdom part 2 listed status under the European Union Pet Travel Scheme, which will come into force on the 1st January 2021.
The good news is that dog and cat owners will only need to have their pet vaccinated against rabies 21 days before they travel.
Pet passports have been scrapped and will not be valid from the 1st January 2021. The EU pet passport has been replaced with an Animal Health Certificate or (AHC).
When travelling to the EU or Northern Ireland with your pet from the 1st January 2021, you will need to adhere to the following rules; 1. Your pet (dog or cat) must be micro-chipped 2. Your pet (dog or cat) must be at least 12 weeks old and vaccinated against rabies at least 21 days before you travel. 3. On behalf of your pet, obtain an AHC (animal health certificate) from your vet, no more than 10 days before you travel.
Provided you keep the rabies vaccination and boosters up to date, you will not need repeat vaccinations if you decide on a repeat trip abroad.
As this legislation is new, we recommend checking with your vet that they are able to issue the new AHC. You must take details of the date your pet was micro-chipped and your pets vaccination history.
AHC's are valid for: 10 days after the date of issue for entry into the EU or NI. Onward travel within the EU or NI for 4 months after the date of issue. Re-entry to GB for 4 months after the date of issue.
If you are travelling with your dog to one of the following countries Finland, Republic of Ireland, Northern Ireland, Norway or Malta, in addition to the above, you will be required to have your dog treated against tapeworm 1 - 5 days before arrival.
When you arrive at your destination, if you are travelling with pets, you will need to enter through a designated travellers point of entry and present your AHC, microchip and vaccination history.
For more information visit
Pet Travel to Europe from 1st January 2021
.