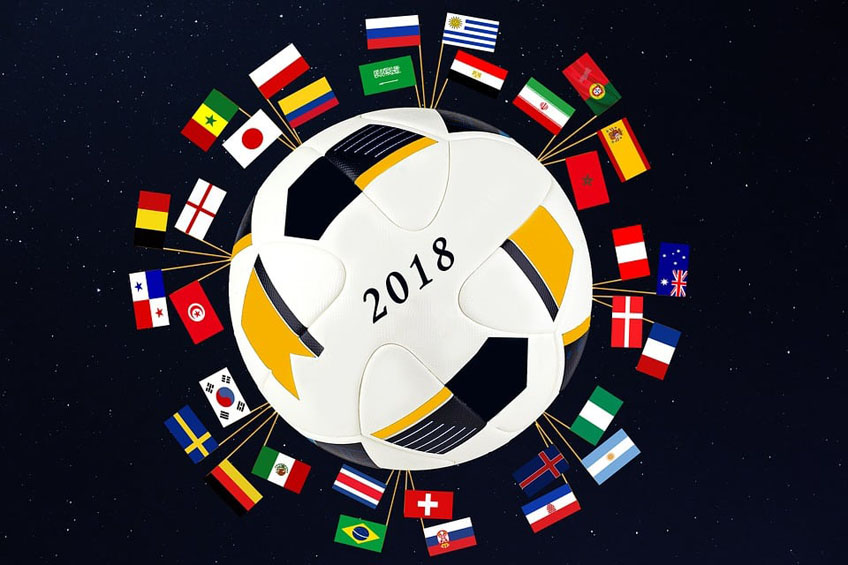 Why choosing the right Travel Insurance policy is so important
The FIFA would cup starts in Russia on the 14th June 2018. As many as ten thousand Brits are estimated to be making the journey to support their country. Normally travel insurance is a compulsory requirement to obtaining a visa and entry to Russia, but for the world cup, Russian authorities have issued FAN ID's that provide visa-free entry to the country. Based on current statistics as many as one in four may not bother with travel insurance. Whilst not part of Europe, Russia is the European Unions largest bordering state and a strategic partner, largely defined by the energy it provides. Whilst those visiting Russia were able to use their EHIC (European Health Insurance Cards) to access Russian Healthcare, the agreement between the UK and Russia ended on the 1st January 2016 and EHIC is no longer valid, making travel insurance more important than ever. Many travellers take the attitude
"It will never happen to me"
, but you only have to read the
recent story
of a 30 year old man from County Durham, who died after a fall from a Balcony at Dalaman Airport in Turkey, to appreciate the unexpected can happen. The Gentleman did not have travel insurance and the family have been asked to pay a nine thousand Euro hospital bill. Not only do they have to deal with the grief of losing a loved one in such tragic circumstances, but they now have to pay for it as well.
Taking out travel insurance is an effective measure against something going wrong. However taking out the wrong travel insurance policy without doing proper research can be just as bad as not having any cover at all.
These are the questions to ask before taking out a travel insurance policy.
Have I covered the right area?
Russia is a large country and split into a European side and an Asian side by the Ural Mountain range. Some Insurers cover Europe, but exclude the East of the Urals. The good news is that all of England's matches are on the West side, but if you are attending a match in Ekaterinburg the stadium is situated on the Eastern side and you should make sure your policy covers this.
How does having a drink affect travel insurance?
There is no doubt that England fans like to have a drink, but England Supporters need to be aware travel insurance policies have different wordings when it comes to alcohol. Many cheaper policies have policy wordings that
"exclude cover for any claim that relates or is connected to the use of alcohol"
. In other words if you have a drink and have an accident or get injured, you won't be covered. Instead find a policy that either gives a limit
"a blood alcohol level that exceeds 0.19% which is approximately four pints or four 175ml glasses of wine"
or better still a policy that provides a little more flexibility,
"excluding claims where you have drunk so much alcohol that your judgement is seriously affected and you need to make a claim as a result"
. Be sensible with your drinking and take out a policy with a sensible alcohol wording.
Does your insurer have experience with Healthcare in Russia?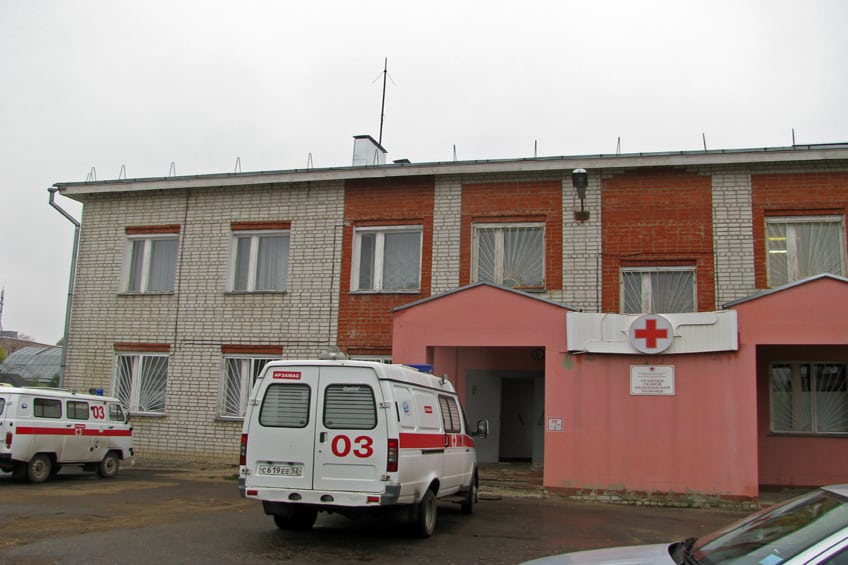 The Russian public healthcare network has traditionally received a lot of criticism from not only Russian citizens but also from other countries. A Bloomberg report at the end of 2016 ranked Russia in last place for healthcare out of fifty five developed countries. Whilst the healthcare in Moscow might be much better than many other parts of Russia, remember there are 12 playing venues and they are spread thousands of miles apart, from St Petersburg in the North, Sochi 1200 miles away in the south, Ekaterinburg 1400 miles to the East and Kaliningrad in the West. Public healthcare in Russia remains underfunded and substandard. Equipment and supplies are not of sufficient quality and waiting times can be long. There are however a large number of Private Health Centers and Polyclinics, many of which have English speaking staff. Its important that your Travel Insurer has experience of dealing with Russian medical centers and understands that Private Healthcare may be the only option. Check for policy wordings that cover
"reasonable and necessary medical and hospital expenses"
. If in doubt phone the company for clarification of its policy for medical expenses claims in Russia.
Does your travel insurer bill directly?
Most travel insurers won't settle minor injury costs direct, so be prepared to take a credit card just in case you need to pay for medical expenses. Remember to keep all receipts, so you can claim them back on your return to the UK. Some Insurer's won't cover medical expenses over £500 without authorisation and may specifically exclude private treatment unless it is absolutely necessary. Our advice call the Medical Helpline in all cases to make sure you have approval for the claim.
What is my Travel Insurers policy on delay, cancellation and curtailment. Do I have enough cover?
The cost of a 13 day stay in Russia watching three matches has been
estimated at about $10,000
(£7,500). The Russian world cup is a trip of a lifetime and there would be nothing worse than having to cancel your trip, but you should make sure you can at least get your money back. A cheap travel insurance policy that offers £3,000 cancellation cover isn't going to be enough.
Choose a policy
that offers at least £7,500 of cancellation cover. Whilst on the subject of cancellation cover, we have all recently seen that
weather can be totally unpredictable
and
airlines can collapse
out of the blue. Many cheaper policies won't cover either scenario. For peace of mind choose a policy that covers End Supplier Failure, Trip disruption including Natural Disasters and Catastrophes. Look for a policy that has an extended policy wording which covers cancellation as a result of ;
"The Travel Advice Unit of the Foreign & Commonwealth Office (FCO) or the
World Health Organisation (WHO) or similar body issuing a directive:
1. prohibiting all travel or all but essential travel to; or
2. recommending evacuation from the country or specific area or event
to which you were travelling providing such directive came into force
after you purchased insurance or booked the trip (whichever is the
later), or in the case of cutting short your trip after you had left the UK to
commence the trip; or
ii) fire, flood, earthquake, explosion, hurricane, tsunami, landslide, avalanche,
volcanic eruption or storm making your accommodation uninhabitable; or
iii) an outbreak of food poisoning or an infectious disease at your
accommodation resulting in its closure during your trip; or
iv) strike leading to the cancellation of your international transport from the UK;
or
v) the Channel Tunnel being closed for 24 hours from the date and time of your
scheduled departure as shown on your ticket/itinerary; or
vi) an airport or port you were due to travel from or through being closed for 24
hours from the date and time of your scheduled departure as shown on your
ticket/itinerary; or
vii) air space being closed for 24 hours from the date and time of your scheduled
departure, as shown on your ticket/itinerary."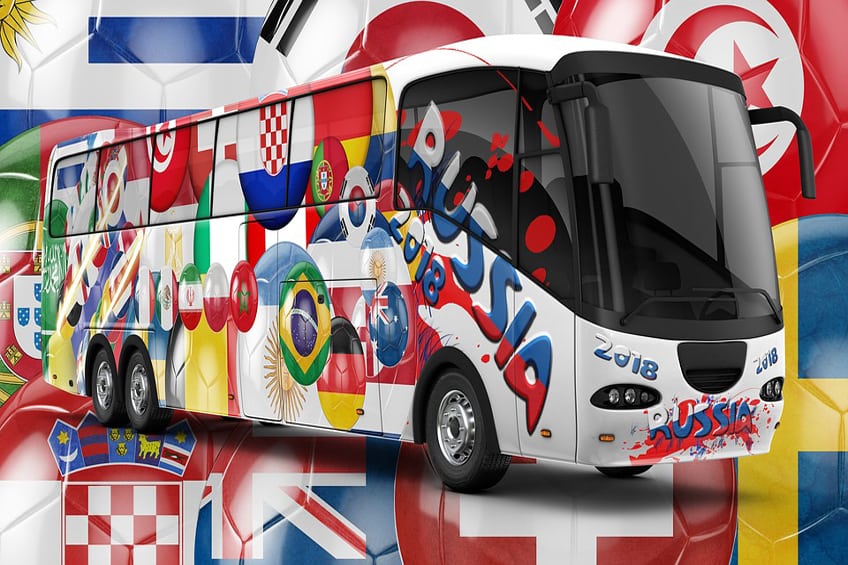 Football World Cup 2018 Russia Russia 2018 Football
Summary
Don't let Travel insurance and comparison sites tempt you with the cheapest insurance quote. They won't be highlighting the areas mentioned above, because they want to ensure you take out a policy with them and not the competition. Up to the minute
advice and guidance on travelling
to Russia has been provided by the UK Government, check it regularly before you travel. Hopefully this article will encourage you to not only take out travel insurance, but choose the right policy. Use our free
travel insurance comparison and review database
to assist you and above all enjoy the 2018 Russia Football World Cup, safe in the knowledge you are fully protected should the unexpected happen.