The Single Trip Travel Insurance Guide
There are currently well over 500 different single trip travel insurance policies to choose from. Selecting the right policy can seem a little overwhelming, so you will be glad to know that we have reviewed every one for you, ranking them by cover, sums insured and premium.
This review guide will help you understand what to look out for when picking single trip travel insurance and how to choose the right policy for you and your family.

This guide covers:
The Single Trip Travel Insurance Market
What is a single trip travel insurance?
What does single trip travel insurance cover?
When should I buy single trip travel insurance
Can you take out single trip travel insurance after leaving?
Why get single trip insurance?
Who is a single trip travel insurance policy for?
How much does single trip travel insurance cost?
What affects the price of single trip travel Insurance?
What are the benefits of single trip travel insurance?
What are the drawbacks of single trip travel cover?
What are the exclusions under single trip holiday insurance?
What extras can I include under a single trip travel?
Tips when comparing single trip travel insurance.
The Single Trip Travel Insurance Market
Despite the current economic climate and the looming results of Brexit, there has been a steady increase in the number of visits abroad, which have risen by 31% since 2010, a trend which has been forecast to continue.
EUROPE TOTAL
56,784,000
NORTH AMERICA TOTAL
4,730,000
- Spain
15,870,000
-USA
3,800,000
-France
8,860,000
-Canada
930,000
- Republic of Ireland
3,420,000
AFRICA TOTAL
2,870,000
-Germany
2,910,000
-Morocco
557,000
ASIA TOTAL
3,718,000
- Egypt
62,000
- Thailand
475,000
- South Africa
576,000
- China
15,870,000
MIDDLE EAST TOTAL
1,258,000
CARRIBEAN TOTAL
853,000
- UAE
2,142,000
- Jamaica
217,000
- Israel
122,000
- Barbados
218,000
Cent/S.AMERICA TOTAL
685,000
OCEANIA TOTAL
535,000
- Mexico
434,000
- Australia
648,000
- Brazil
109,000
- New Zealand
105,000
ONBOARD CRUISE TOTAL
1,971,000
78% of all trips abroad were to Europe, with Spain being the most popular European destination (26% of all trips). North America (including Canada) was the second most visited destination with 6.5% of all UK overseas visits being made to the region. The number of flights leaving UK airspace has also increased from 46 million in 2013 to 61.7 million in 2017.
Short breaks and city trips, particularly to European destinations is a rising trend aided by budget airlines and an avalanche of online providers offering cheaper last minute deals. Trips typically last no more than four nights. This has led to a change in holiday habits, indicating that consumers are taking a greater number of shorter overseas breaks rather than one long annual holiday.
What is a single trip travel insurance?
A Single Trip travel policy is a designed to provide insurance against a wide range of unpredictable scenarios that cause a financial loss to those insured under the policy. Single Trip cover must be arranged for the specific number of days that you are away, including the journey out of the country and the journey home again.
The benefit of a single trip policy is that you are only paying for the specific time you are away.
What does single trip travel insurance cover?
As mentioned above single trip travel insurance covers a wide range of unknown situations, such as:-
Cancellation/Curtailment/Abandonment - The need to cancel, curtail or abandon your trip, as a result of death, bodily injury, illness, redundancy, foreign office directive, natural disaster or catastrophe.
Emergency Medical Expenses – The cost of medical treatment and associated expenses (such as repatriation) required as a result of an illness or injury caused whilst you are abroad.
Baggage Cover – The loss, theft, or accidental damage to your luggage, personal possessions or money.
Missed Departure – additional expenses to assist you in reaching your destination if you have missed your original departure.
Delayed Departure – Compensation if your flight is delayed for 12 hours or more.
Delayed Baggage – The cost of essential items if your baggage has been lost or delayed.
Personal Accident – Financial compensation disability or death as a result of an accident.
Personal Liability – Protection if you injure a third part or damage their property.
Legal Expenses – Should you need to sue for compensation.
Hijack/Mugging – Compensation should you be hijacked or mugged whilst abroad.
Single trip travel insurance covers a wide range of scenarios. For a detailed explanation of each area of cover go to our
help and advice section
When should I buy single trip travel insurance?
Your single trip policy should be purchased the moment you book your holiday or trip. Even if you are not planning to travel for several months, the moment that you take out a policy, you will be covered for cancellation of your trip.
For example: -
You or a relative become sick or have an accident and are unable to go on the trip.
You might have been made redundant and can't afford to go on the trip and you didn't know about the redundancy when you booked.
You could be forced to cancel your holiday due to bereavement.
Despite the need to book insurance immediately after you have reserved your trip, it is estimated that 35% of consumers actually take out travel insurance 0-1 days before they leave. Whilst no-one wants to cancel their trip abroad, at least insuring early will mean the Insurer will refund some or all of the travel costs.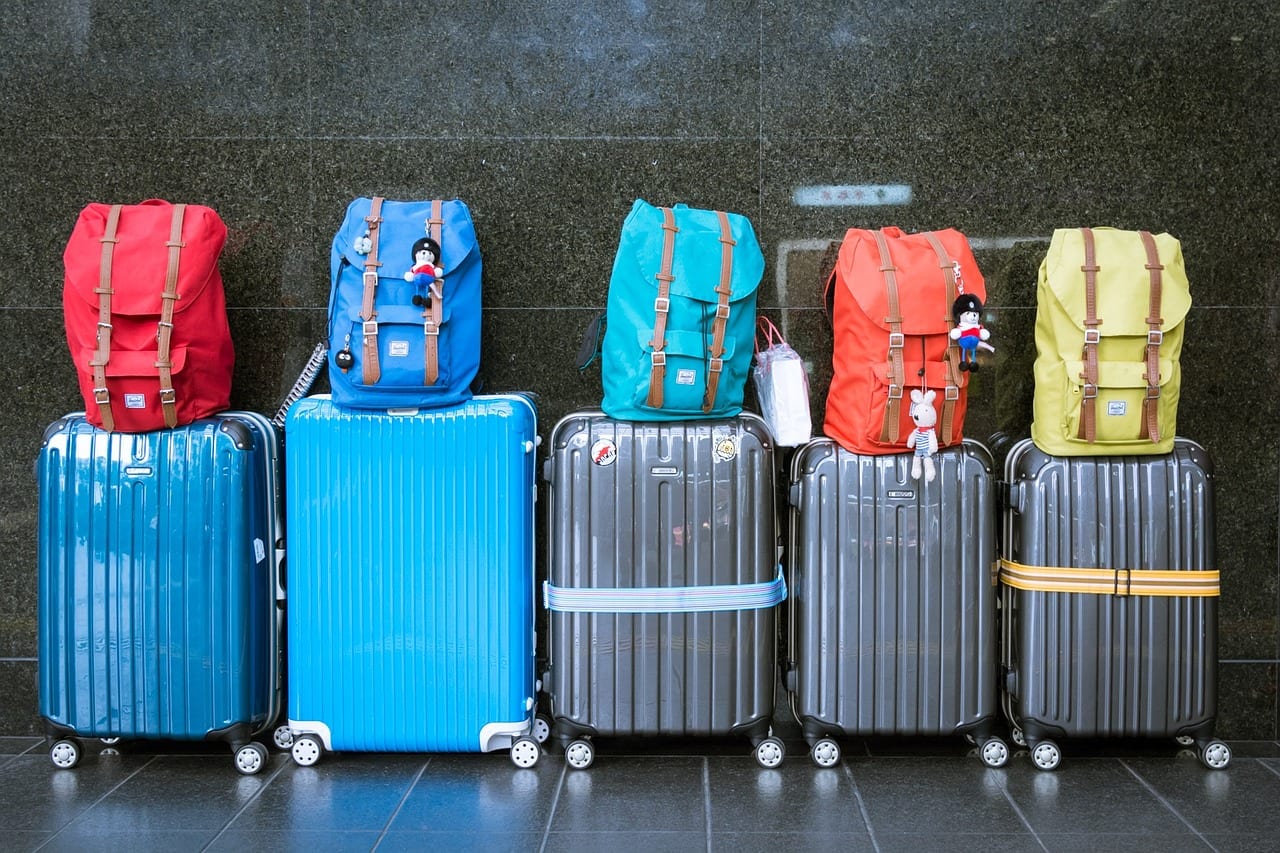 Can you take out single trip travel insurance after leaving?
Yes. If you have already left and forgotten travel insurance, there are several companies who will still provide cover. This is on the understanding that nothing has occurred at the time of taking out the cover which has led to a claim or may lead to a potential claim.
Obviously, the Insurer would not pay for your belongings if you've already lost them, medical bills if you've already incurred them, or any other events known to exist at the time of arranging cover which might give rise to a subsequent claim.
We have listed a few examples of companies who offer this service.
To prevent fraud, there is normally no cover in the first 48 hours after you've taken out a policy, except where you suffer an injury as a result of an accident.
Why get single trip insurance?
Whilst the last twelve months has seen an increase in the sale of single trip travel insurance, it is estimated that anywhere between 1 million to 3 million travellers didn't bother to take out a policy before they left for their trip abroad. Those customers who didn't take out cover cited the cost, poor past experience, or ignorance as the main reasons for not insuring themselves.
Travel Insurance has never been more competitive. A single trip policy covering a few days away can be purchased for just a few pounds. There is no good reason for you to travel abroad without Insurance. It doesn't make any financial sense NOT to take out travel insurance.
If you are planning a trip, even if it is only to Europe for a few days, you shouldn't just rely on the European Health Insurance Card. A serious injury may still leave you with a large medical and repatriation bill, having your luggage stolen or having to cancel the trip altogether, can leave you thousands of pounds out of pocket. For the cost of a round of drinks, you can travel knowing you are fully protected, should the unthinkable happen.
Who is a single trip travel insurance policy for?
Most single trip policies can be taken out by an individual. Many policies offer a discount for couples (who live together) and families consisting of a single or two parents and up to eight children. In many cases children can travel free of charge
Asda Travel Insurance will include children at no extra cost under their family policy
Insurewithease.com will cover children for free under all their single trip policies
Some single trip policies will allow groups of individuals (who are not necessarily related) to cover themselves under the same policy (as long as they are travelling together and to the same destination). The majority of these will cover up to ten individuals and offer a discount.
A few companies will cover more than ten individuals such as TopdogTravelInsurance.com
Most policies require you to insure for a minimum of three days with a maximum period of 12 months (some companies will cover you up to 24 months), useful if you are planning to travel around the world for a year, or need to spend a few months with relatives. (There are specialist backpacker policies for longer term travel, but the cover isn't usually as comprehensive).
How much does single trip travel insurance cost?
Using our
comparison tool,
we found the cheapest policy for an Individual visiting France for four days was being offered by
Alpha Travel Insurance costing £4.96
. (prices correct at the time of writing the article).
What affects the price of single trip travel Insurance?
What you'll pay for travel insurance is affected by a number of individual factors, such as:
Your age - In general the younger you are the cheaper your insurance is going to be. However some Insurers charge more for the under 25's, so it's important to compare costs. Price increase steadily until you hit your 60's when there is a huge step up in cost, in some cases by as much as 100%.
For travellers over the age of 75 the choice becomes less and the premium even higher. There are several companies who have no age limit on single trip travel insurance such as Holidaysafe.com, and Allclear Travel Insurance, who also specialise in travel insurance with Medical Conditions.
The level of cover - Like other companies, we rate travel insurance policies on a scale of 1 - 5, (with 5 being the highest rating) but unlike other companies, we take a much stricter approach to our award structure. We believe a 5 star policy should be just that, a policy that has the most comprehensive and highest levels of cover, combined with the lowest excess.
Of course these policies come with a higher price tag, but you can still find five star rated policies that are extremely competitive. For Example Holidaysafe's five star rated Premier Plus policy costs only £39.23 for a two week vacation anywhere in the world.
Four star policies are still worth considering but may not have the absolute highest levels of cover. The cheapest four star rated policy based on the same duration and destination as the example above is through Explorer Travel Insurance and their four star rated Platinum policy costing £28.37.
If you don't need the highest levels of cover, three star policies are an option. Cover tends to meet the industry averages, but may be missing features like gadget cover, or end supplier failure and the excess may be higher.
You need to pay more attention and compare policies carefully if you are choosing a three star policy, to make sure your requirements are still met, but there are some great bargains to be had. Using the same criteria as above, Alpha Travel Insurance provides the cheapest option in respect of their three star rated Alpha 50 ST policy costing £22.61.
One and two star policies are for those who only require the bare minimum cover for example just medical expenses and aren't worried about cancellation, baggage cover, missed or delayed departure. The advantage is that premiums are extremely cheap. If you are one of those people that hasn't in the past bothered with travel insurance, you should at the very least opt for a one or two star rated policy that covers emergency medical expenses, like CheaperTravelInsurance's bronze policy.
The type of holiday - two weeks sunbathing by the pool is going to cost less than two weeks skiing. Any holiday which includes adventurous activities such as skiing, scuba diving, mountain climbing, or trekking will cost you more and in most cases will be a paid option in addition to the standard premium.
Your Destination - Trips are normally split into three or four (sometimes five) regions. Trips to Europe France Germany etc. will be the cheapest. Taking advantage of the European Health Insurance card means that medical bills are lower for the Insurer.
Some Insurers charge a higher premium to include Balearic countries (Mallorca for example), as they tend to operate a higher level of private healthcare which costs more.
Some Insurers use a different rating structure if you are visiting either Australia or New Zealand. Whilst medical costs tend to be higher than European countries, there are reciprocal healthcare arrangements in place between the UK and these countries, known as MEDICARE and the medical cost to the Insurer is reduced.
The last two regions are the rest of the world excluding the USA and Canada and worldwide including the USA and Canada. In general terms, the further you travel the more expensive the policy will be. The cost of medical treatment in the USA and Canada, whilst excellent, is notoriously expensive and naturally premiums charged reflect this.
The duration of your holiday - Simply put, the longer you are abroad, the higher the cost of travel insurance.
Medical Conditions – if you have a pre-existing medical condition, chances are your premium will be higher. However there are some good travel insurers, who specialise in travel insurance with Medical conditions such as All Clear Travel Insurance. Don't be tempted not to disclose any conditions, as failure to declare a pre-existing medical condition could invalidate your insurance. Read our guide on the rules of taking medicine abroad.
What are the benefits of single trip travel insurance?
The benefits of single trip travel insurance are:-
You only pay for the exact time you will be away.
The cover you choose will be tailored to that specific trip. For example if you have recently purchased an expensive laptop, you can make sure it's specified. You can also make sure specific activities are covered which may not be the case with annual travel insurance.
Most annual policies have a single trip limit of 31 days. If you are travelling abroad for a longer period, a single trip policy would be the only option.
If you are only planning to go abroad once per year, a single trip policy should be cheaper than an annual one.
What are the drawbacks of single trip travel cover?
The drawbacks of single trip travel insurance are:-
It may be more expensive to purchase single trip policies if you are planning more than one trip per year.
Every time you take a trip abroad, you would have to spend additional time re-comparing quotes and cover.
You must remember to take out a single trip policy every time you book a trip abroad.
Prices for travel insurance could increase over the course of a year, whereas with an annual policy you have already paid the premium for twelve months cover.
What are the exclusions under single trip holiday insurance?
Whilst it's important to know what single trip holiday insurance covers, it also helps to know what exclusions may apply, so you can avoid a claim being declined or invalidating your policy. The following is a list of some of the more common exclusions;
Loss or theft of, or damage to baggage, including valuables, gadgets and money if they are left unattended at any time (including a vehicle, or whilst in the care of a carrier), unless they were locked in a safe or left in your locked accommodation.
Loss or damage caused by your baggage being delayed confiscated or detained by customers or any other authority.
Losing or not having the correct documents (passport, visa, inoculation certificate, travel tickets) that you need to travel.
Travelling to a country or specific area, which has been advised against by the Foreign and Commonwealth office, or World Health Organization.
Travelling, to take part in a professional sport, or professional entertaining.
Changing your plans, returning home or cancelling a trip, because you no longer want to travel, didn't enjoy the holiday or simply changed your mind.
Placing yourself in unnecessary danger, for example jumping or diving from a pier, wall, bridge or rock, including tomb stoning, or shore diving.
Climbing on top of or jumping from a vehicle. Climbing or jumping from a building or balcony.
Drinking too much alcohol, or taking drugs.
Claiming for costs that were paid for using any airline mileage reward scheme.
Claiming for illness caused as a result of a pre-existing medical condition, which you didn't declare when taking out the insurance.
Planning an adventure holiday which includes an activity such as skiing, scuba diving, white water rafting or mountaineering and you haven't told the Insurer.
What extras can I include under a single trip travel?
As discussed some policies will only cover the basics, whereas others will provide a whole host of extras as standard, making it important to ensure the choice of holiday insurance meets your requirements.
In addition to the standard cover, you are in many cases, able to extend a policy to include further activities such as Golf or Cruise holidays, and the additional costs associated with a wedding abroad.
Travel Insurance may also be extended to cover business trips, including business equipment and car hire excess. For those who plan to trek or mountaineer, cover can be extended to include the cost of search and rescue.
Tips when comparing single trip travel insurance
When comparing travel insurance quotes, it is vital to ensure that the policy provides enough protection for your travel insurance needs.
You should think about the type of trip you are taking (business, relaxing holiday, weekend break, adventure holiday), the overall cost, how much luggage you are taking with you.
Taking these factors into account, you should consider the amount of cover you'll need:
Emergency Medical Treatment - The vast majority of policies cover £10 Million and upwards, but you should go for at least £5 Million.
Cancellation – Make sure that the maximum exceeds the total cost of your holiday, including hotel or villa, flights, or cost of travel and pre-paid excursions.
Baggage – Add up the total cost of personal possessions that you will take with you on your trip and make sure this is under the policy limit. Also pay attention to the single article limit, the valuables limit, and the limit for gadgets like laptops, mobile phones etc. Make sure you are not carrying more than you are insured for.
Money and Cash – Check the policies inner cash limit. Don't carry more cash than the limit allows, because if it is stolen or you are mugged, you won't be insured.
Legal Expenses – It is always good to know that you have any legal costs covered, so go for a policy that includes it as standard.
Personal Liability – Accidents happen and sometimes caused by you, so choose a policy that includes at least £1 Million, preferably £2 Million of Personal Liability cover.
Activities – Think about the activities you plan to do whilst on your trip and check the policy to ensure they are either automatically included (even common activities like swimming or snorkelling) or that you have paid the correct additional premium to include them.
Excess – Some policies don't charge any excess, but if you can stand to take a small hit in the event of a claim, then premiums can be reduced if you elect a large voluntary excess.
Finally if you are using a comparison website, don't just settle for the cheapest, because the protection offered may not be enough to cover your holiday. Carry out your research carefully. If you want an unbiased opinion use our free travel insurance comparison and rating tool to help you narrow down your search.